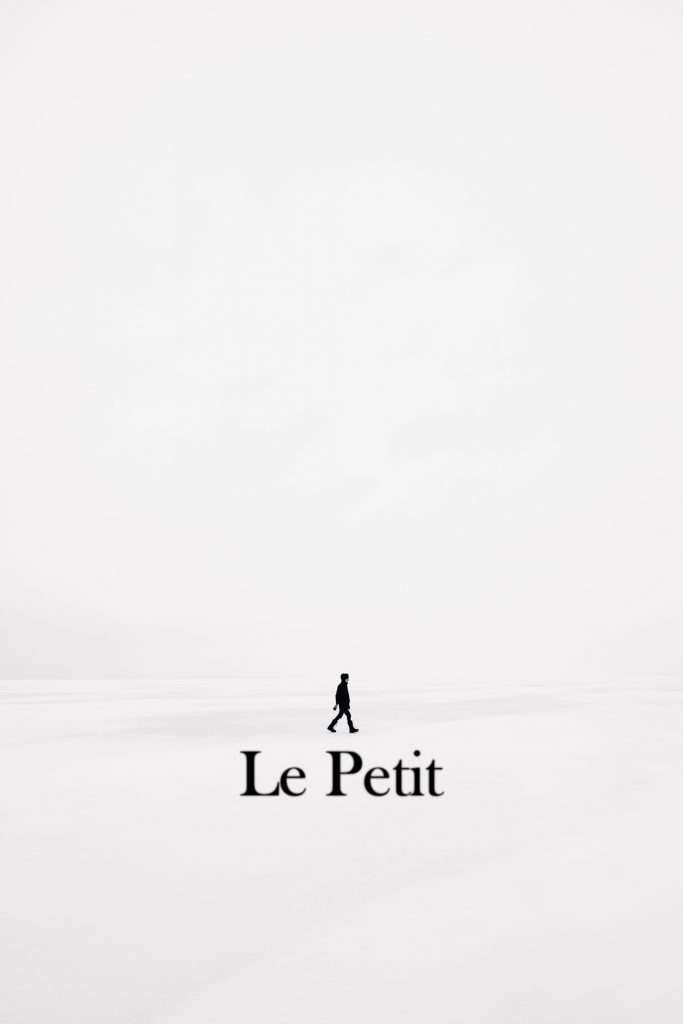 or
'The Little'
By Matthew Portman
April 27th, 2020
I've never seen a piece quite like it.
Le Petit, a public art exhibition shown in Los Angeles, was put on anonymously from April 20th – 24th; its showcase marred by the onset of the Coronavirus. Little is known about the artist behind Le Petit but I am certain they spent years planning for its release. Every detail, from the cavern in which it was placed to the gateway of neatly trimmed fingernails, was exact – not even a single piece of corded nylon was out of place. Surrounded by nothing but the occasional brave passerby, I could hardly contain myself and fell to my knees, enraptured by its splendor, and lamented for Elysium.
The strength of its composition, its insight, its profundity!
I was first amazed by how the artist captured with ease the current political climate, the ebb and flow of nationalism to the virulent banter and mephitic discourse dramatized on the world's stage. By representing the political space as a spectrum as opposed to a selfish dialectic, the artist managed to elucidate our problems through an otherwise unobtainable lens; as if they too had observed the Earth from the moon. Every major political actor had a place, clean and precise, their images conjured by swaths of vines and plant matter with mouths open mid-scream: their propaganda dissipating into the æther. The only noise left a subtle whisper as soft wind blew through the structure; a deliberate reminder of the power such voices hold.
Beyond politics was its commentary on culture. Images of prominent figures as well as those imagined by corporate imagineers loomed on full display. A kaleidoscope of celebrity further enhanced by the artist's use of splintered ceramic and phantasmagorical metal welded into otherworldly shapes. The two intertwined to tell a troubling story: corruption and greed, maleficence and rancidity, all the ills our plague on guileless display. Although it was impossible to recognize every allusion, the artist enshrouded even those most elusive in visual context to assist the observer in understanding its purpose.
The piece did not lack for optimism however as all facets shone with vibrant positivity. On one side, a facade of lilies and orchids arranged brilliantly to chronicle the romance of sweet longing and to lay bare our wildest hopes and dreams. On the other, human actors in casual attire lounged together in bliss: a pleasant and underutilized take on the myth of the fabled garden, the very image of a modern Eden. Not to be outdone by the very wind the artist had already wielded, hidden speakers hummed pre-recorded compositions performed by members of the infamous Los Angeles Philharmonic: an ode to life itself.
The human condition laid bare and only for those brave enough to weather the storm.
Was such timing purposeful on the artist's part? I'm unsure. What I do know however is that Le Petit is a complete sensory experience, paradoxically devastating, melancholy, and brilliant at the same time. If it shows up again, all that can must surely bear witness.
*****
Author's note:
The artist requested that no pictures were to be taken and in doing my journalistic duty, I have obliged. I have since found this picture on a Twitter thread though a quick Google search could possibly assist in the matter. Regardless, I am satisfied. Here's to hoping we, as a collective humanity, are blessed by another of this artist's works; to be in the presence of one of the greats is something I'll forever hold dear.
Recommended

1

Simily Snap
Published in All Stories, Contemporary Fiction, Culture and Current Events, Fiction, Humor, Non-Fiction, Satire, True Story